Construction of Kollur Major bridge (Design chainage 272+840) on NH 17 in the State of Karnataka.
Client
Modern Road Makers Pvt. Ltd., Mumbai
Spud pontoon used for piling in tidal zone and water depths upto 7 m.
Launching girder assembly used for girder erection.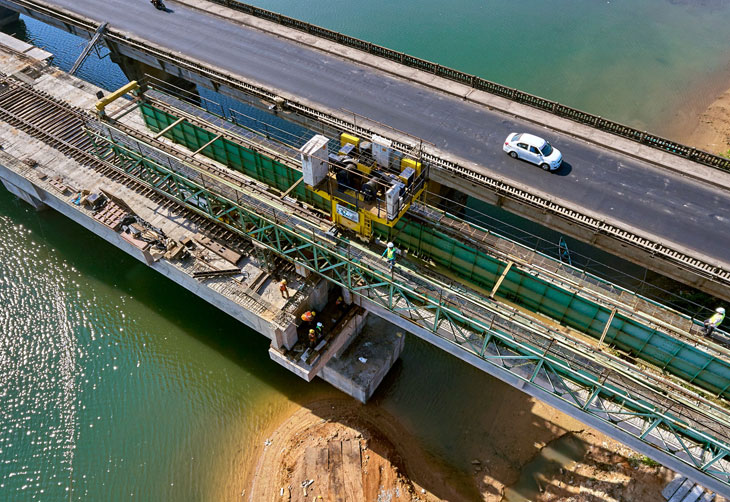 Foundation: 1200 mm dia bored cast in situ pile, Maximum depth of pile was 30.m

Substructure : RCC Wall type pier

Superstructure : PSC I Girder 33.9 rmt,

Length of bridge : 610.2 rmt
GALLARY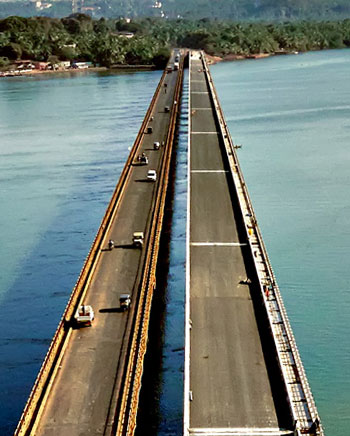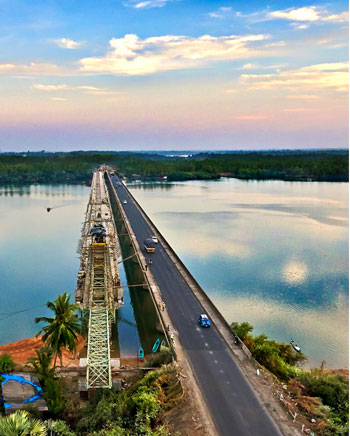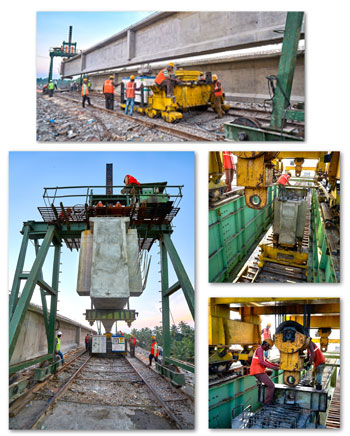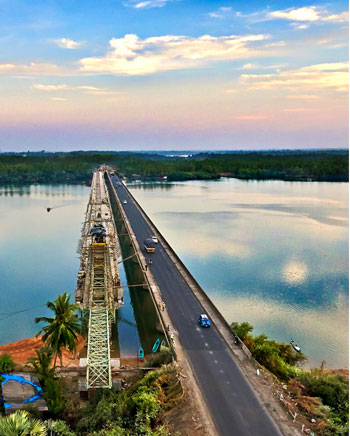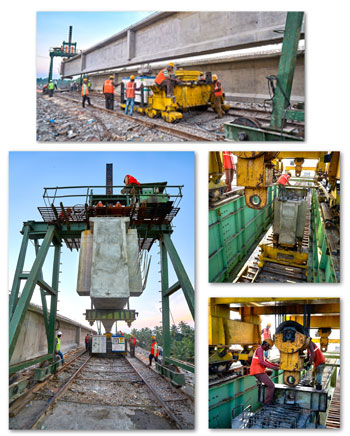 .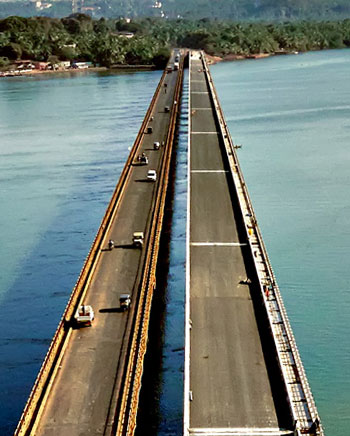 MACHINERY USED
Enquiry
Please provide us the necessary information so that we can provide you solutions for your specific requirements. We will revert as early as possible.