OUR
COMPANY
We are an Ahmedabad based company focused on public works infrastructure projects mainly related to Highways, Roads & Bridges, mass transit like metro projects, Ports.

From a modest beginning 50 years back by Shri Vijay M Mistry, VMC has grown exponentially over the years and today it is recognized as one of the major players in this segment. Having executed some of the most challenging projects, VMC has gained a name for itself and is poised for greater heights.
Our firm belief is that our people are our strength and assets. This is the reason people who started their journey with us 30 years back are still going strong with us. The rich knowledge acquired and accumulated in all these years is helping us create a sustainable infrastructure for the country and we are determined to become a significant contributor to Indian Infrastructure growth story.
VMC shall always strive to achieve complete customer satisfaction through

on-time delivery, use of highest quality materials, innovative engineering

and groundbreaking technology.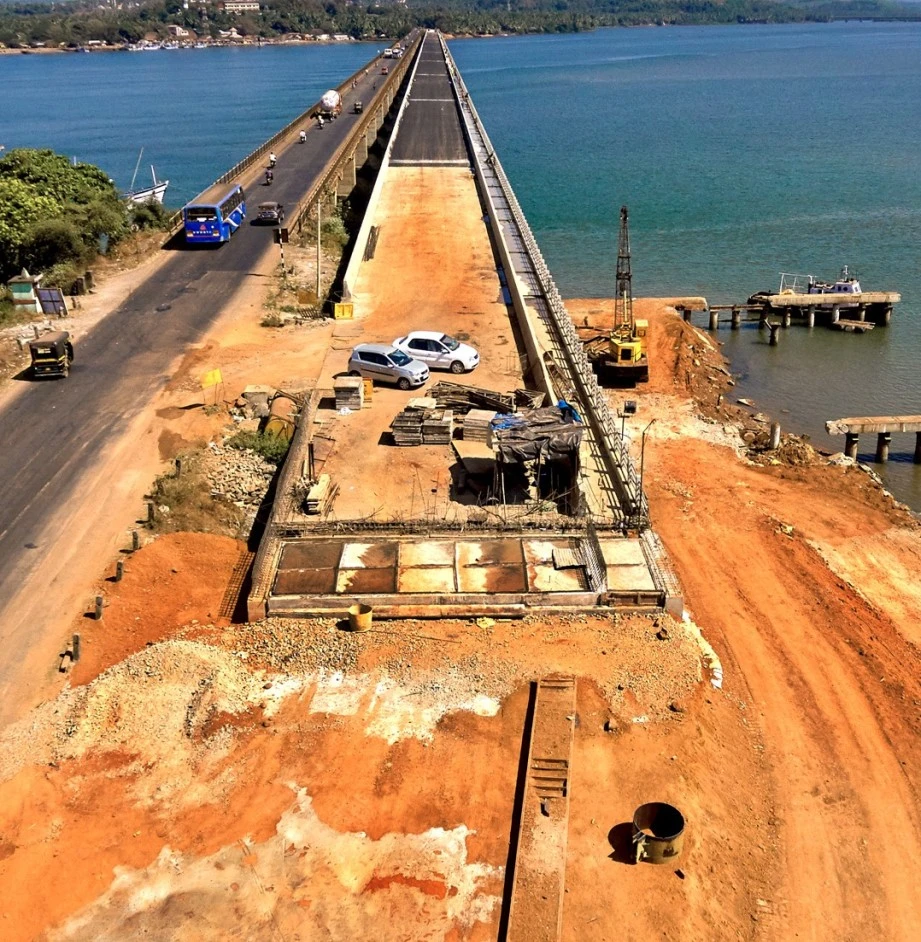 OUR
GROWTH
1986
Company formally incorporated
2000
Completed first bridge project at Vasad of INR 420 million on BOT
2017
Awarded INR 157 Crore order for Balance cantlever Bridge by NHAI
2020
Awarded Highest value order of INR 308 Crore for retaining wall
2021
Completed INR 64 Crore Berth extension project for Deen dayal Port Trust
1990
Completed first bridge project in Diu
2015
Partnered with Elecon Engineering group
2017
Completed 4 No. challenging bridges for IRB in Marine conditions in Karnataka
2020
Completed INR 64 Crore Berth extension project for Deen dayal Port Trust
2021
Reached a turnover of INR 410 Crore